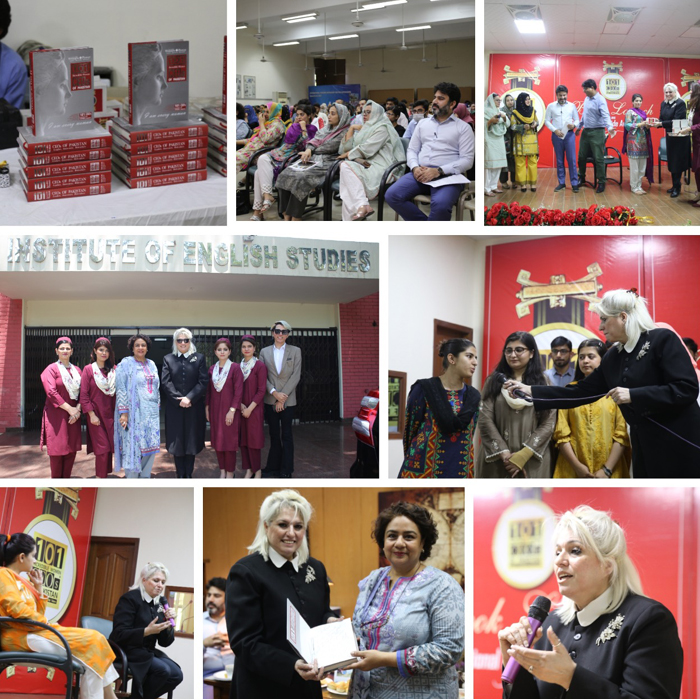 The Institute of English Studies arranged for the screening of Pakistani animated short film "Swipe" by Puffball Studios, on the 24th of May 2022.
"Swipe" is a hand-painted political work of art about Pakistan, made by a team of 20 Pakistani animators, musicians, storytellers, and actors over the course of 1 year. Written, drawn, animated, composed, acted all under one roof, Puffball Studios, "Swipe" is an attempt at confronting a growing crisis resulting from a culmination of the nexus of technology, religious extremism, and authoritarianism. At the heart of this story is a confrontation with increasingly hostile, alienating, divisive circumstances, and a plea for greater empathy.
The IES students, faculty, PhD and M.Phil scholars took keen interest in the film, and engaged in a critical dialogue with the filmmakers. "Swipe" has received the Best Short Film award at CINANIMA 2021, which an Oscar-qualifying festival in Portugal. With this accolade, "Swipe" can now officially be submitted for consideration in the 2023 Academy Awards.